Cal Cabanas. Portes endins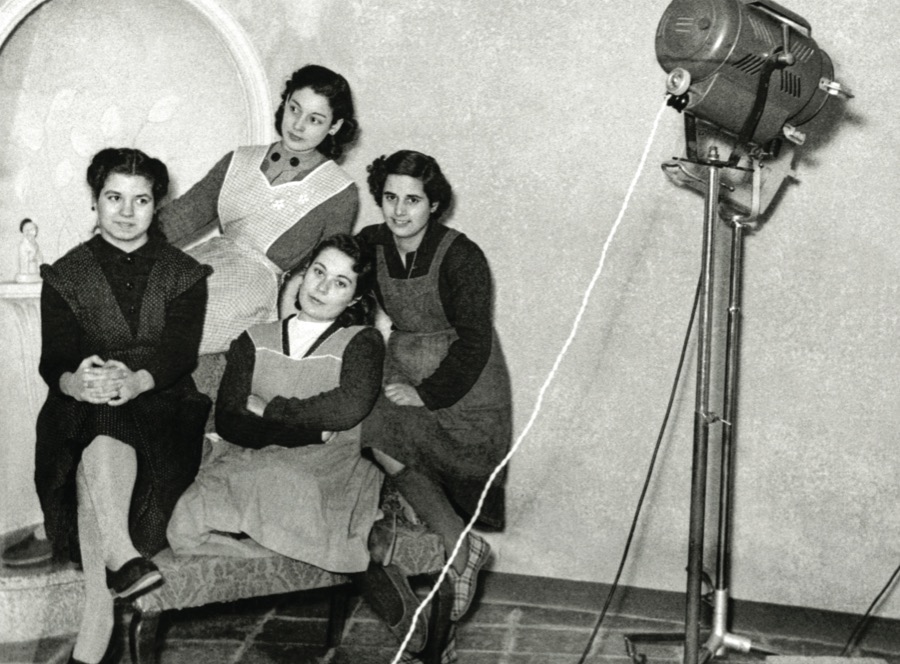 CAL CABANAS. INDOORS
Photographs by Joan Cabanas-Alibau
From November 22, 2019
to February 9, 2020
To say "Cal Cabanas" in Sant Cugat is to talk about photography.
In many of the houses of Sant Cugat there are photographs taken in Cal Cabanas, wedding reports, portraits, photographs of the day-to-day events of the city… Images that we all have or have seen published.
Much less known, however, is the day to day of this family business that has left us with so many memories. That is why in this exhibition we propose you to know Cal Cabanas.
Family businesses have configured the commercial fabric of Sant Cugat, a knowledge acquired, in many cases, over successive generations. As in the case of Cal Cabanas.
The saga of photographers of Cal Cabanas was started by Joan Cabanas-Alibau, who was the first professional photographer of Sant Cugat. This family business started in the 1930s as a bicycle repair shop on the Cerdanyola road. Later moved to the street of Santiago Rusiñol, over the years it became the reference photography store of the municipality, located definitely from 1942 and, until it closed in 1992, in the street of Santa María.
Very diverse objects were sold in the store, from sporting goods to cutting tools, oil, radios, toys, fireworks, to desk objects, colonies, sewing machines and, of course, bicycles, cameras and photographic material. This diversification allowed, on the other hand, to ensure the economic viability of the business.