CABANAS FOUNDATION
Cal Gerrer House Museum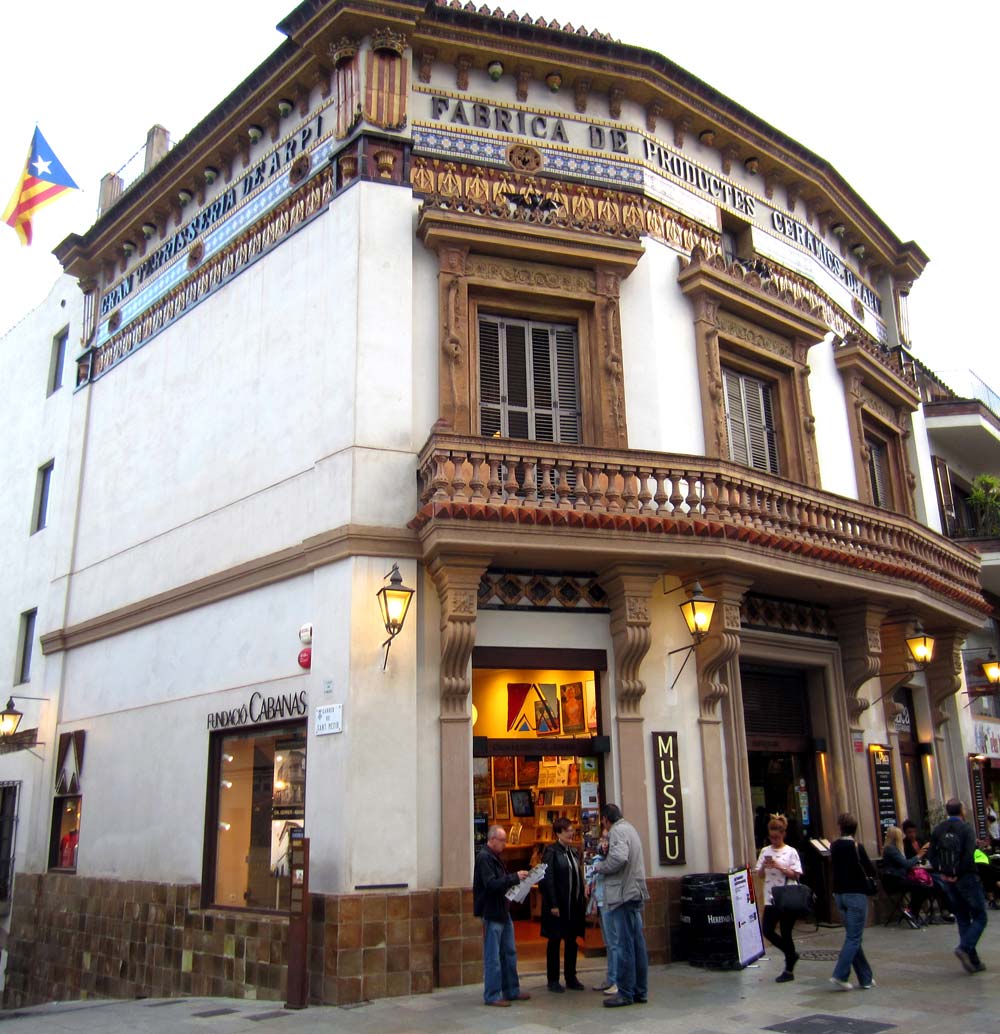 The Foundation
The Cabanas Foundation is a private, non-profit foundation, created to preserve the Cal Gerrer building and promote the work of the Arpí potters and the Cabanas-Alibau brothers.
The old Arpí Ceramic Products Factory, popularly known as Cal Gerrer, is the headquarters of the Cabanas Foundation. This unique pre-Art Nouveau building, documented in 1851 and included in the Municipal Heritage Catalog, is located in the center of Sant Cugat del Vallès, next to the monastery, and stands out for integrating pieces made in the own factory in the decoration of its façade.
From 2006 to 2015, the Cabanas Foundation promoted a profound process of restoration of the building, thanks to which its original decorative and structural elements have been recovered and it has become a museum. The museum is designed to host different exhibitions, both permanent and temporary.